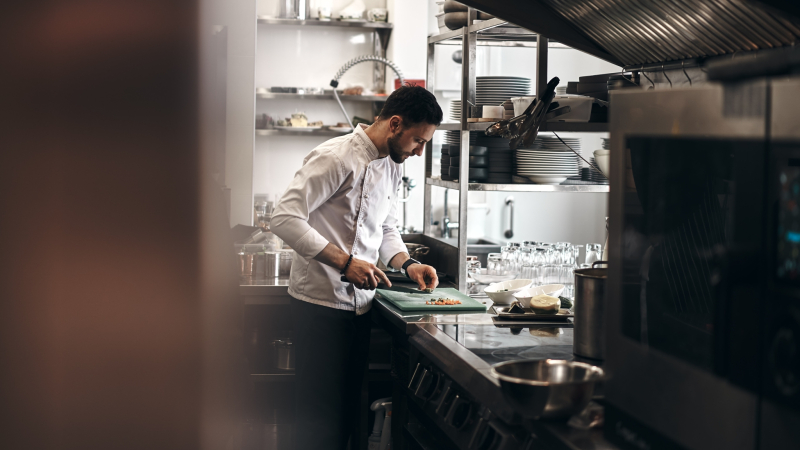 Free CTI - Culinary Arts-Industry Training Course with Job Placement Assistance
with Elaine Chirichiello
Free
Are you ready for an exciting career in the Culinary field? 
Our NightHawks CTI - Culinary Training program provides students with basic culinary training including fundamentals such as knife skills, classic cooking methods and preparation, vocabulary, and basic recipe measurement skills. With this hands-on learning, in our state of the art culinary kitchen, students will have experience with culinary basics and have guest chef specialty workshops! You will learn equipment use, safety, and food sanitation. These skills translate into essential workplace proficiency. Certifications include Osha 10 for Culinary, ServeSafe for Food Handling and TIPS Certification.
This class is for serious participants who want a job in the Culinary field.  Attendance, employer engagement, job placement and career readiness work is required. 
Due to the high number of applicants, all applicants will be scheduled, via email, for an in person interview at Essex Tech to determine program eligibilty. 
Apply here for this opportunity to begin a career path to this exciting, high-demand field!    Training and program costs are free as this program is grant funded for workforce development by the State of Massachusetts. Program Session Dates: January 3-May 20
Prerequisite Courses at Essex Tech (Resume Development and Career Readiness, Digital and Cultural Literacy, Shop Tours with Teachers for Q&A,  Professional and Program Expectations) are required and attendance is mandatory: 
Tuesday, January 3: 4-6pm
Thursday, January 5: 4-6pm
Tuesday, January 10: 4-6pm
Thursday, January 12: 4-6pm
Tuesday, January 17: 4-6pm
Training will be every Tues and Thurs: 4:00-8:00pm  and Saturdays 8am -12pm
Certifications will be online.
Jan

3

-

May

20th

,

2023

for

13 weeks
Essex North Shore Agricultural and Technical School
For directions, call us at 978-304-4700
Room: Culinary Kitchen