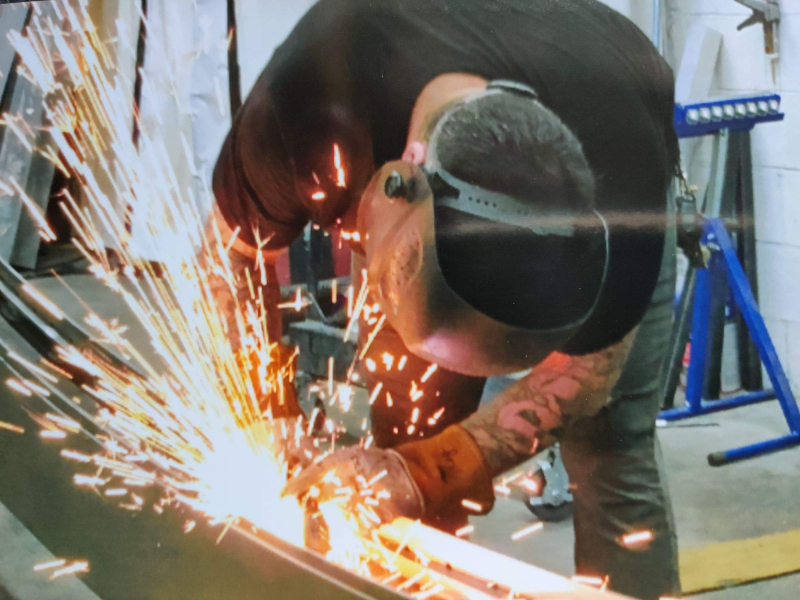 Free CTI - Welding Course-Industry Training with Job Placement Assistance
with Charles Spencer
Free
TURN UP THE HEAT!!! Are you ready for a career in Welding and Metal Fabrication? Our NightHawks Adult Education Program, in collaboration with the MassHire North Shore Career Center, is offering an industry training session with credentials and career placement assistance. This class is for serious participants who want a job in the welding field.  
This course will include the basics of oxy-acetylene cutting, along with stick welding, most commonly done in industrial and commercial settings. Additionally, this course will include MIG and TIG welding. There is a  primary focus is on safety.  Other topics include identification of alloys, advantages and drawbacks of each welding type, and a general understanding of the welding arc. Students will be able to interpret and critique their own welds, making necessary adjustments to their machine or technique. The course will cover joints and positions and students will be working with mild steel, stainless steel and aluminum.
Students will learn basic terminology and techniques, including cutting steel with a torch and making bead welds with the most common types of stick welding.  Welding gloves and welding shield will be provided.  Cotton shirt and long pants and workboots are required for every class.  Certifications include OSHA-10 for Construction, HotWorks and NIMS Industrial Technology Maintenance (ITM) - Level I
Essex Tech Training: Tuesdays, Wednesdays and Thursdays: 4:00-8:00 pm.   
This class is for serious participants who want a job in the Welding field.  Attendance, employer engagement, job placement and career readiness work is required. 
Due to the high number of applicants, all applicants will be scheduled, via email, for an in person interview at Essex Tech to determine program eligibilty. 
Apply here for this opportunity to begin a career path to this exciting, lucrative, high-demand field!  Training and program costs are free as this program is grant funded for workforce development by the State of Massachusetts. Program Session Dates: January 3-May 20
Prerequisite Courses at Essex Tech  (Resume Development and Career Readiness, Digital and Cultural Literacy, Shop Tours with Teachers for Q&A,  Professional and Program Expectations are required and attendance is mandatory: 
Tuesday, January 3: 4-6pm
Thursday, January 5: 4-6pm
Tuesday, January 10: 4-6pm
Thursday, January 12: 4-6pm
Tuesday, January 17: 4-6pm
Class schedule is will be Tuesdays, Weds and Thursdays from 4-8pm.
Certifications will be online.
Jan

3

-

May

20th

,

2023

for

16 weeks
Essex Technical High School
978-304-4700
565 Maple Street
Hathorne, MA 01937 Get directions
Room: Welding Area